So recently I was contacted by the lovely Jacqs at Yours HQ and asked to pop a long to their Cardiff store for a ladies night they were holding! This entitled all customers within a 2 hour window to 15% off of everything in store! The shop was packed full of new A/W stock and I was so excited to get trying on!
Fleece Wrap With Fur Neck And Cuff Trim (also available in black and purple) - £25, Brown & Red Colour Block Woven Wrap - £25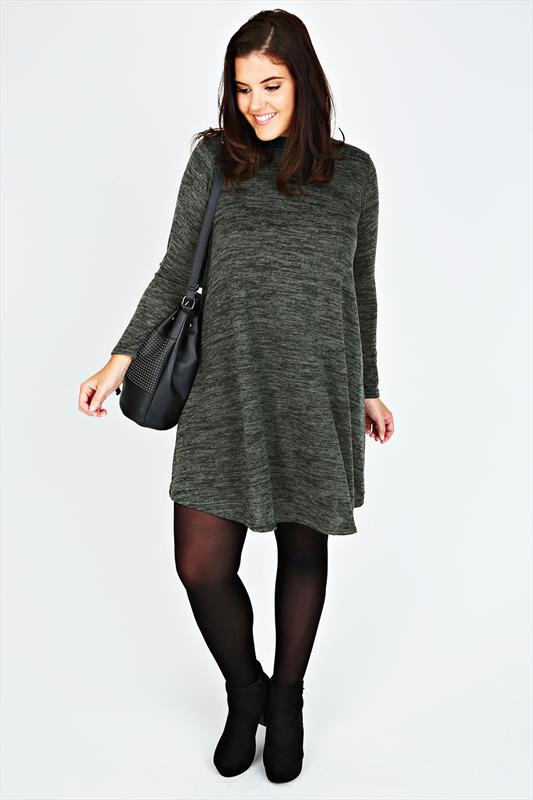 Khaki Turtle Neck Long Sleeve Swing Dress

- £26, Black And White Faux Fur Stole With Silky Lining - £12
Wine Short Sleeved Longline Top With Split Sides - £17
Black Short Sleeved Longline Shirt With Sheer Panels - £26
Purple Embroidered Oversized Top With Bead Embellishment - £40, Black Faux Fur Gilet - £35
Black High Neck Swing Dress With Lace Long Sleeves - £35
Black Knee High Stretch Microfibre Boots (EEE Fit) - £45
The gorgeous folks at Yours said I could pick one outfit to take home with me and this was honestly the most difficulty I have ever had in choosing since I've been visiting the Cardiff store. In the end I went for the STUNNING fur gilet (I am a sucker for all things fur), the fur scar, the embellished purple sheer top and the incredible knee high boots! I will be posting a full outfit asap as I am so in love with all the items I was lucky enough to be given!
The Cardiff stores new manager, Katie, is incredible and always ensures they have the newest, most up to date and on trend stock available and that has really shone through with these new season lines. I think Yours as a brand are generally really upping their game with the variety, quality and sass of items they are selling and as this continues I can really see the brand growing even more than it already has over the last year!

All the ladies that work in the store are SUCH a giggle. They all really embrace the brand and are incredible with customers. Whilst I was trying on my items of choice, I observed them with general members of public that were shopping in the store and they could not have been more helpful! They honestly took on the roles of personal shoppers, suggesting items, changing sizes and giving styling tips - it was incredible to see. The women they helped left the store feeling valued and fabulous! I really do predict big things for this store so if you live in or around Cardiff or happen to be hanging out in Wales - get down to this store and grab some sweet fashions! The St David's Shopping Centre where this store is located hold an annual 'student night', during which most of the shops run some sort of crazy offer, the girls at the Yours store will be offering 20% off of everything that night so students, get on it!